If you're on Pinterest, you can check out our Alien Board.
I also included some fun Alien merch links. These are affiliate links and go towards keeping the IFA running.
Everything You Ever Wanted To Know About The Making of Alien…
This article is full of different sources of information and really just wanders all over the place. But I have tried to accumulate all of the information out there that's relevant to get a really good insight into the people behind the making of Alien. I have also included links to sights that go more in depth about certain aspects of Alien.
Back in 2001, at the Egyptian Theater in Hollywood, Ridley Scott sat back with an audience and watched his film Alien for the first time in many years. In this two part discussion, Scott discusses how he became involved with Alien. He mentions that his understanding of Science Fiction had been formed to a large extent by Jean 'Moebius' Giraud. Now, for anyone who has seen the documentary Jodorowsky's Dune, you know that a few years prior to Alien, Moebius had been asked to develop art design along side Chris Foss, HR Giger (Alien Creature Designer) and also met Dan O'Bannon (Alien's Screenwriter). So in many ways the failure of that Dune project made many of the elements that came together to make Alien unique. But first let's go back to 2001 where that discussion took place…
Notice the Moebius comic book page on the design board for Prometheus.
It really is fascinating how Dan O'Bannon and HR Giger came together in the failed Dune film and then came back together for Alien. Here's O'Bannon's account of the incident.
For a great look at Alien's Production Design, check out this article.
Some awesome toys you can get based on Moebius's designs.

Here's the original Moebius artwork.

Images come from this awesome book.

Here is a more detailed examination of Moebius' influence on Prometheus. It's also interesting to note that after Alien, Scott was actually hired to make Dune, but dropped out because his brother unfortunately died. Not to be confused with Tony Scott who died much later.  Here's a video about that. if you're interest, but back to Alien…
"The priority of the director is to cast well. If you cast well 50% of your problems are over on the day. If you cast badly it's a disaster."
Scott discusses the importance of the Alien design and how he wanted to have different art directors for the human and alien worlds.
Michael Seymour's Production design on Alien. We'll get to H.R. Giger further down…
More from Alien: The Archive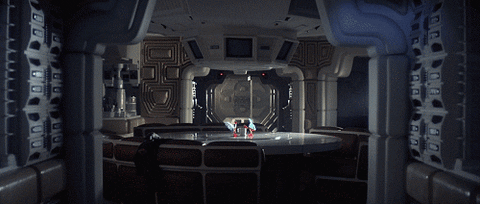 Discussing the recut version of Alien and Scott's theory on what is scary.
For a more in depth discussion of why Alien is just so effective, here's an analysis by David Sridharan.
Awww…

Screenplay
Before we begin, you can get a pdf of the Alien screenplay here.
Indie Film Academy Podcast:
My interview with Corey Mandell, where he discusses being hired by Ridley Scott straight out of film school.
Behind The Scenes:
Now let's take a look at some fun behind-the-scenes pictures from the set.
Plush Facehugger. The kids will love it. 
The Alien only wanted Harry Dean Stanton's hat, which you can get on Amazon. 
The Beast Withing: The Making of Alien

There are also a lot of great Alien Documentaries available online.
Although some parts of these have been taken down for copyright, there is still enough to geek out for a few hours.
Another great inside look at the making of Alien. 
The second half of this great documentary is missing so don't spend an hour trying to find it like I did.
H.R. Giger
I love the idea that people generally were kind of scared of H.R. Giger. He seemed to like his creepy reputation. We lost him a few years back. Scott has always acknowledged that much of the success of Alien came from the absolutely terrifying monster Giger created. Giger's influence on art design can be seen in just about every science fiction film that came after Alien.
Here's a very nice article on the lasting legacy of H.R. Giger.
Awesome Book…

The Cast of Alien:

One of the most important aspects of Aliens is it's amazing cast. Here are some interviews with the cast on their experience working with Ridley Scott.
John Hurt on the chest busting scene.
Yaphet Kotto is one of my favorite parts of Alien. Unfortunately there aren't a lot of great interviews with him about Alien
I apologize in advance for the poor quality of this next video, but it's nice to seek Tom Skerritt and Veronica Cartwright sharing memories about Alien.
I love this game. Available for PS3, PS4, PC, Xbox 360 and Xbox One.

And last but not least, here are some fan-made insights into Alien.
That's all from now, thanks for coming by.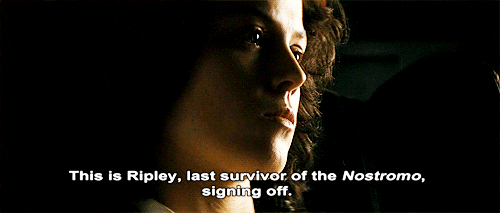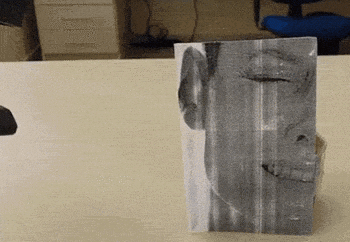 John Hurt reprising his role in Alien for a scene in Spaceballs.